HOME > Marine Electronics Products > Marine Radar & RADARpc > MDC-5025
MDC-5025
Black Box Marine Radar < CE model >
Powerful. Precise. Professinal Grade
Features
Improvement of function
Clear image with High-speed sampling in short range.
Auto GAIN with simple operation.
Improved visibility of the echoes by auto STC and CFAR.
Simple and easy operation by remote tracball via USB.
TT(ARPA) function as standard
Built-in TT(ARPA) tracks up to 50 targets.
Selectable auto acquisition or manual acquisition.
AIS interface as standard
Built-in AIS interface for displaying up to 500 targets.
Map Overlay
C-Map chart (NT or MAX)* can be overlaid on the radar screen to provide clear radar pictures of coastlines, buoys, and other features. C-Map NT MAX "World Wide" back ground chart is built-in as standard.
*Owner supplied. Basic chart information only. Extra features of C-Map such as photo indication are not available.
Keyboard operation unit
The radar has a separate operation unit, providing users with a choice of installation locations.
Black Box
MDC-5000 series Black Box radars connect to any XGA type display (owner supplied).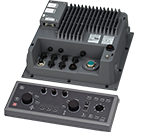 Processor unit
Operation unit

Open antenna
MDC-5025
Screen Image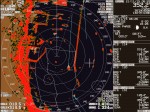 AIS+Map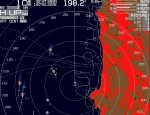 TT_AIS function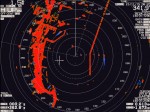 Track display
Main Specifications
MDC-5025
25 kW / 96 nm / 4 or 6 or 9 ft Open
9 ft antenna: Please contact your nearest distributor for European model.
Dimensions
320 (H) x 320 (W) x 133 (D) mm (Processor unit)
141 (H) x 385 (W) x 57 (D) mm (Operation unit)

Weight
5.1 kg (Processor unit)
2.0 kg (Operation unit)

Power supply
21.6 to 41.6 VDC

| | | |
| --- | --- | --- |
| | Contact: | |

Back to TOP