Professional plotter with impressive operability Fully supports to improve your fishing efficiency
Features
Save important data in your SD card
The display unit has "memory" inside, and data of mark, own track, draw, target track, route, picture and setting can be saved in the "memory" at any time. It is recommended to save important data in this "memory" to SD card. Data can be saved and imported between the "memory" and the SD card.
Supports SD card sizes between 2 and 8GB.
Dual range display
Ability to display two different ranges on one screen.
You can choose two different scales at the same time by setting the plotter screen side by side.
AIS display function
By connecting to AIS receiver, AIS symbols will be displayed on the screen. Up to 128 AIS symbols can be displayed.
Built in AIS interface board, display other ship information by connecting the AIS receiver.
High performance LCD ensures high visibility under all conditions
Adoption of special filter (AR coat). The image is clearly displayed in sunlight, and reflection on the LCD screen is also prevented.
User-friendly operation
Easy to operate by using both single function keys and knobs, you can quickly learn how to operate.
[F1] and [F2] keys are to call registered functions with one touch.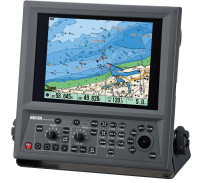 GTD-120
Screen Image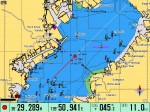 Plotter display
2 screen display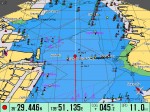 Bird view display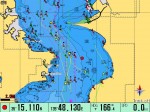 Other ship's track display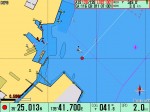 Information window display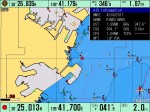 AIS display
Main Specifications
Mark shape
100,000
Number of plots
2,000 / 4,000 / 5,000 / 7,000 / 10,000 / 20,000 points
(Upper limit points can be selectable from 6 types) +
saved track 20,000 points × 10 blocks
Position data display
Lat / Lon, Loran C LOP
Zooming range
0.01 to 1,000 NM (or 0.02 to 2,000 km)
Dimensions
333(H) x 364(W) x 181(D)mm
Weight
8 kg
Power supply
10.8 to 31.2 VDC

| | | |
| --- | --- | --- |
| | Contact: | |

Back to TOP